It's past 10 p.m. Sunday night, April 30th and  "Charting Your Course" on Revolution Radio has started — without me!   I'm at the airport in Sarasota, Florida, trying if I can make it home for the second hour of the show.  I want to share my "blissed out" energy from Readers Studio on 2017, where I spent four days steeped in tarot and psychology! I wanna share! "Can I make it home by 11 p.m.?"  I wonder?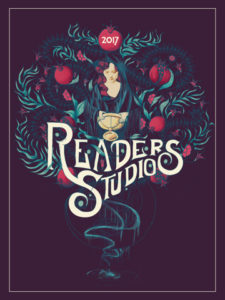 Laura Lee Solomon, co-host, has covered the first hour with a conversation on the Cube of Space, in preparation for next week's broadcast on The Emperor. I make it home before 11 p.m., but I can't find my door keys.  I have to wake up my landlord to get in! Huffing and puffing, I make it in and Laura Lee, connects me into the studio for the second hour.  I'm happy, tired, exhilarated and I start babbling about the Readers Studio. LOL
Here's the link for the broadcast — can you tell I'm out of breath!?
https://douglasdietrichproductions.box.com/s/17d1j5cko32mhrcpw6zyn7fh0dofiyn5