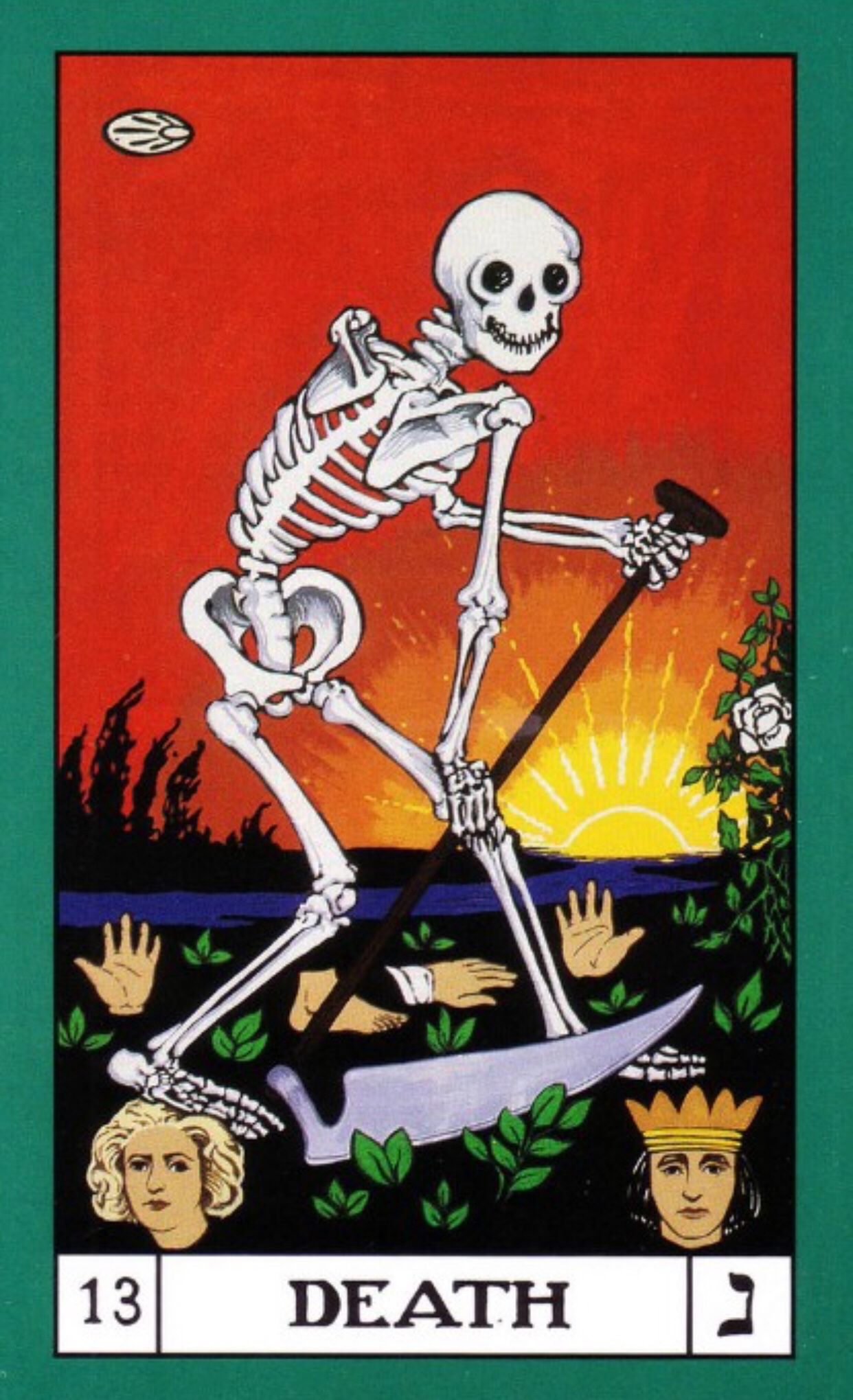 Are you afraid of death? Would you believe me if I told you that you die daily? Death is constantly taking place in your physical body — and yet you continue to live!
"No one really knows the exact number of cells, but we can approximate to about 10-50 trillion. Cells are always created and destroyed in the human body. About 300 million cells die every minute in our bodies! Since different cells have different jobs in our body, there are about 210 different "types" of cells."
http://scienceline.ucsb.edu/getkey.php?key=3926
So if you are dying daily, what do you have to be afraid of? You may need to take a new point of view! Let's look at death as a process of transformation and regeneration.
We've only got nine more days to complete our process of regeneration and kick off our major new goal for 2018. What negative aspects of your life need to die away to make room for new opportunities for growth and regeneration?
"Charting your Course" on Sunday, February 11, 2018 from 10 pm to Midnight was on Facebook Live!
Watch this Facebook Live! session of "Charting Your Course" Session, which examines the "Death" tarot key.
Here is the link for the Facebook Live! session from 10 p.m. to 11 p.m.
Charting Your Course February 11, 2018
Here is the link for the second hour session from 11 p.m. to midnight.
Charting Your Course – Second Hour
If you don't have time to watch, you can listen to the session, which aired on Revolution Radio in Studio B on Sunday, February 11, 2018 from 10 p.m. to midnight.  Go to the archives at www.freedomslips.com.
RESOURCES:
"The Kybalion"
http://sarasotarose.com/wp-content/uploads/2017/05/kybalion.pdf
"The Tarot: A Key to the Wisdom of the Ages, by Paul Foster Case."
http://sarasotarose.com/wp-content/uploads/2017/05/Case_Paul_Foster_-_The_Tarot_A_key_to_the_Wisdom_of_the_Ages.pdf